ISO/IEC 27701 is the international standard for privacy information management systems and is a companion standard for ISO 27001.
ISO/IEC 27701 enables organisations to demonstrate compliance with all applicable privacy regulations, including the GDPR and the Data Protection Act of 2018.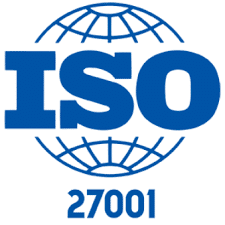 Your business may have already achieved an ISO accredited certification. In which case, your team should be familiar with the process that is required. However, if this is your first time with ISO standard then fear not, we will guide you all the way through.
Our ISO/IEC 27701 gap analysis will get your business ready for its certification assessment. There are four stages to our audit process:
1. Gap analysis
Our assessment begins with a gap analysis. This highlights which areas your organisation will either need to change or update in order to achieve certification success.
2. Readiness road map
Following on from the gap analysis, we can generate a straightforward action plan. This details every step that will be taken to get you to where you need to be to achieve ISO 27701.
3. Simulated assessment
At an agreed date, we'll then conduct an assessment. This will align with the official certification exercise.
This will give you a strong indication of whether you are ready for the real assessment. We will report if there are any issues that could stop your organisation from achieving the certification.
4. Final preparation
If required, we can then work with you to remedy any issues raised during your assessment. We can then prepare your business for your certification visit.
So, now all you have to do is get in touch with one of our ISO/IEC 27701 experts today. You can call us on 03333 22 1011 or use our contact form here.
Take the worry out of privacy management and take the pain-free route with us. Call us today.