ISO Compliance
ISO 27001 SERVICES
ISO/IEC 27001 formally specifies an Information Security Management System (ISMS), a suite of activities concerning the management of information risks
We are able to offer a full range of ISO 27001 services to help you on your certification journey.
ISO 27001 IMPLEMENTATION SERVICE (PART SERVICE)
This service is designed to help you complete an already commenced ISO27001 certification project. Perhaps you have insufficient resource? Or there is just not enough time in the day. Whatever the reason, this bespoke service can help you reach your goal and complete the project.
ISO 27001 IMPLEMENTATION SERVICE (FULL SERVICE)
This service is designed to help you deliver your ISO27001 certification project. If resource or time is the issue, we are here to help you become compliant. This fixed price service can help you reach your compliance goal and prepare you for your internal audit prior to the certification body audit.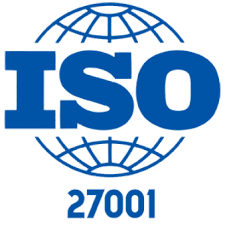 ISO 27001 INTERNAL AUDIT SERVICE
Now that you are nearing the end of your ISO 27001 project, it is time to test yourself and see whether achieving compliance is possible. You can appoint someone internally to do this but, will they be objective in their analysis of your ISMS? Internal politics within a business or fear of upsetting the boss can lead to a misleading audit report. This in turn could lead to failure to become certified. Now that would upset the boss!
ISO 27001 CONSULTING SERVICE
Are you stuck? Has your project ground to a halt as you cannot decide what to do next or how to do it? These are common problems. However, you have no need to worry as we are here to help you. Whether you need a telephone Q & A session or some on site support, call us today and let's get your project moving again.
ISO 27001 STAFF TRAINING PROGRAM
An important element of implementing an Information Security Management System (ISMS) is ensuring that it is effective. Therefore, training is required in order for staff to fully grasp what is required in order to remain compliant to the standard.
ISO 27001 PRE-CERTIFCATION AUDIT
Designed to follow on from your internal audit, you may have been required to make some changes. Now that the changes are made, we can come in and ensure the changes have really been made, are effective and compliant.
How can we help?
Please call us on 03333 22 1011 between 8am and 6pm from Monday to Friday. Alternatively, you can contact us below or book a consultation directly here.