Accountants are very good with numbers as we all know and appreciate. However, is your data management up to the required standard? Was it within the last year. Did you cary out a thorough audit? Have you actually achieved compliance? Accountants! When was the last time you reviewed your GDPR?
We have dealt with many accounting businesses since we began nearly three years ago. Many businesses believe that simply having a privacy policy is enough to comply with the GDPR. This isn't the case and compliance requites a lot more work.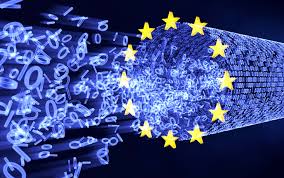 Of course we are compliant!
We hear this too often. However, we can help. We offer businesses that are unsure a free consultation that is without charge or obligation. The team follow this with a written report informing you of where the gaps are and whether you have actually achieved Security and Privacy by Design and by Default. Failure to demonstrate the latter is simply non compliant. How will you prove this? Have you considered certification to Cyber Essentials?
Many of the accountancy practices we have spoken to say 'we have a privacy policy'. Great! But was does it relate to? If you have a well written privacy policy, or as it is public, a privacy notice is a better description, this will have been written for you. Do not use.a template as no two businesses are the same. So, why would you use a template? The notice must relate to polices and procedures documented inside your business. Do you have a Data Retention Policy for example? Have you documented how you would respond to a breach?
Templates are OK? Aren't they?
Accountancy regulatory bodies such the ACCA, ACA, ICAEW, CIPFA, CIMA and the AAT amongst others encourage the use of templates. To use templates means you are treating the GDPR as a tick box exercise which it is not. Your Data Protection activity is a journey and you should treat is as such. Your clients go on a journey with yo. Therefore, should you not treat their data in the same way?
If you were to lose your clients data, this could lead to their rights and freedoms being affected. This could cost them time and money. If this is the case, you can be assured you will lose the client. There is the possibility that legal action would follow. Then there is the damage to your reputation.
Risk
Why take a risk with your clients data? Surely you don't want to risk losing them? Why not take advantage of our free consultation. The consultation is free, without any obligation and might just save you money, time and perhaps reputational damage. So, accountants! When was the last time you reviewed your GDPR?
We can help
We offer our free consultation as above. You can book one here. Alternatively you can call us on 03333 22 1011 or contact us from via our contact form here.