The International Standard for Organisation develop and publish standards and has as its members 165 national standards bodies. Commonly known as the ISO derived from the Geek word 'isos', meaning equal. However, when is ISO not ISO and how can you tell the difference?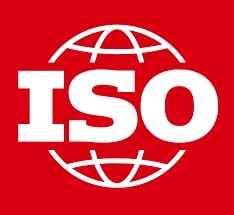 In the UK, companies like us will help you prepare for your ISO standards certification assessment. We will then refer you to a UKAS certification body for your final assessment and award of the standard. it is important that your certification is assessed by a UKAS assessor and as such is recognised by the government. This is particularly important if you working towards ISO accreditation in order to win Government business. If you are not properly accredited, your work my not be recognised and your standard will mean nothing.
So, what is happening with standards? Is it fraud or something else? The answer is both.
Beware of Fakes
Firstly, there are businesses out there that will claim to provide you with ISO certification. They will ask you a series of questions and ask you to sign a disclaimer and for a fee, a certificate will be yours. This will be the cheapest route to ISO accreditation but it will not be. Certification to the standard means you must achieve the standard. We were recently asked to audit a potential client's ISO 27001 and they proudly showed us their certificate. However, the crown on the certificate should be the UK Government's official crown but in fact it was nothing more than clip art. The Client had been mis-lead. Once we started the audit, it was clear that little had been done and the company was not even close to achieving the standard.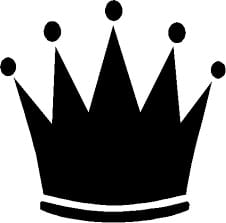 A real certificate will include the image below.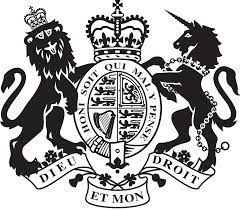 So, be wary of cheap accreditation. When something sounds to good to be true, it usually is.
Be aware that there are companies out there that will offer cheap accreditation to an Iso standard. There is no such thing.
It is vital that you are accreditted by a UKAS certified. body. They will proudly display the UKAS logo on their web site and provide you with an accreditation number. If you are not sure, simply as them for it and then loom them up on the UKAS web site register of certification bodies, here.
Accreditation Choices
This leaves you with two choices. If you work with someone like us then you must understand who the accreditation body will be. We will only ever use a UKAS certification body. There are alternatives however. A Certification body may be certified by another body.
Recently, we quoted a client for ISO27001 support and certification. They informed is that we were 'miles out' on price which surprised us greatly. We discussed this with the prospective client and it was the accreditation fees that were making the difference. Fortis DPC doesn't make a profit on the fees, we simply pass them on to the client.
Our UKAS body required three and a half days to carry out the initial assessment. The on UKAS body required half a day plus two hours for the client to deliver a presentation on how they have implemented ISO27001.. No matter what size of business you are, it is impossible to correctly assess whether the business is operating to ISO27001 standards in this time.
Think of this as a traffic light. Red obviously means STOP! Green means Go and be fully and properly certified which is the UKAS route. Amber means you re HALFWAY between the two and do you really want to do half a job? The choice is yours but saving money may mean you end up with no accreditation or accreditation that has little meaning or value.
Help is at Hand
If you would like to discuss your accreditation to any f the ISO stabbed we support, then please contact us here or call 03333 22 1011.
For either inform lion on our services please click on elf the links below: