Staff and contractor training on GDPR is vitally important if a business is to remain compliant to the regulation.
Since the arrival of the GDPR in May of 2018, all types of training courses have come and gone. Some have claimed to be official and certified. However, the reality is that if the training doesn't deliver a GDPR culture into your business, then what use is a certificate?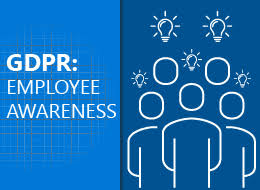 Staff and contractor training should deliver the needs of the business in helping the company keep its data secure. Training should not be a tick box exercise to satisfy the regulation. If you are going to train staff on GDPR, then make it part of employee development. For senior roles, write it into their job description that they are required to maintain a data protection competence level.
However, don't carry out training in isolation. If the business hasn't developed a full set of policies and procedures that allows it to demonstrate compliance, the training will be pointless. Consequently, how will you measure the improvements the training might bring if you have nothing to measure it against?
The GDPR Compliance Consultancy offers a full range of packages to suit businesses of all sizes and types.
Training can be carried out:
One to one
One to many
On site
On line
Hybrid on line/on site
All recorded for non attendees and review purposes
We will issue certificates of competence at the end of each module and or course subject to passing an on-line exam with a high pass mark. Free re-tests are offered as well as one to one tuition on areas of weakness.
Don't accept a pretty attendance certificate, demand. qualification that says my staff know what they are doing and can be trusted to do it.
Call us today on 03333 22 1011 or book a training discussion here.