Are you thinking about implementing an ISMS to ISO 27001? Do you need help in preparing for ISO 27001 for the first time? Do you require an internal audit as your annual anniversary approaches?
What is ISO 27001?
ISO/IEC 27001 formally specifies an Information Security Management System (ISMS). This a suite of activities concerning the management of information risks (called 'information security risks' in the standard). The ISMS is an overarching management framework. An organisation identifies, analyzes and addresses its information risks through this framework. Therefore, the ISMS ensures that the security arrangements are fine-tuned to keep pace with changes. Whether this be this changes to security threats, vulnerabilities or business impacts.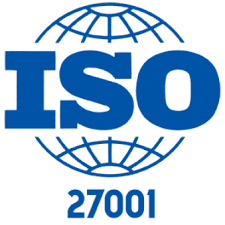 Why should you consider ISO 27001?
ISO 27001 is the only auditable international standard that defines the requirements of an information security management system (ISMS). An ISMS is a set of policies, procedures, processes and systems that manage information risks, such as cyber attacks, hacks, data leaks or theft.
Certification to ISO/IEC 27001 demonstrates that an organisation has defined and put in place best-practice information security processes. Not all organisations choose to get certified but use ISO 27001 as a framework for best practice.
Will ISO 27001 add value?
Improve your competitive advantage
ISO 27001 certification will help you demonstrate good security practices. Therefore, this will improve your working relationships and aid client retention. Therefore, it also gives you a proven marketing edge against your competitors.
Avoid the financial penalties and losses associated with data breaches
The average cost of a data breach has increased to £2.9 million which is an increase of more than 6% since 2019.
The ISO 27001 standard is the accepted global benchmark for the effective management of information assets. Therefore, ISO 27001 enables your business to avoid the potentially devastating financial losses caused by data breaches.
Protect and enhance your reputation
Cyber attacks are increasing in volume and strength daily. Consequently, the damage to your business both financial and also to your reputation caused by an ineffective information security posture can be disastrous.
Implementing an ISO 27001 certified ISMS helps to protect your organisation against such threats. Therefore it demonstrates that you have taken the necessary steps to protect your business.
Comply with business, legal, contractual and regulatory requirements
The ISO 27001 Standard is designed to ensure the selection of adequate and proportionate security controls. Such controls will help protect information in line with increasingly rigid regulatory requirements. These include the EU General Data Protection Regulation (GDPR) and Directive on Security of Network and Information Systems, better know in UK law as the NIS Regulations.
Improve structure and focus
When a business grows rapidly, it doesn't take long before there is confusion about who is responsible for which information assets. The Standard helps businesses become more productive by clearly setting out information risk responsibilities.
Reduce the need for frequent audits
ISO 27001 certification provides a globally accepted indication of security effectiveness. Therefore negating the need for repeated audits. In turn this reduces the number of external audit days.
Obtain an independent opinion about your security posture
Certification to ISO 27001 involves undertaking regular reviews and internal audits of the ISMS to ensure its continual improvement. In addition, an external auditor will review the ISMS at specific intervals to establish whether the controls are working as intended. This independent assessment provides an expert opinion of whether the ISMS is functioning properly. It also provides the level of security needed to protect the organisation's information.
Ready to simplify your security? Let's talk
We offer a range of full service options to help you reach ISO27001 compliance. You contact us here to learn more or call us on 03333 22 1011.
ISO27001 Implementation Service (part service)
ISO27001 Implementation Service (full service)
ISO27001 Internal Audit Service
ISO27001 Consulting service
ISO27001 Staff Training Program
ISO27001 Pre-certification Audit
Perhaps just a chat would be good place to start. You can book an opening chat here in the first instance and we can discuss how we can take your certification forward. You can find more detail on our service offerings here.