Howard Freeman – 29th December 2020.
The feared outcome that businesses would have to find new ways to keep data flowing between the EU and the UK following the Brexit deal has not been realised. Brexit negotiators agreed to a temporary solution that will keep the current rules in place for several months. The Brexit deal keeps data flowing for business.
EU officials have been working on an adequacy decision in order to protect data flows between the EU and the UK. However, they were not completed in time for the end of the transition period. Therefore, to bridge the gap, the Brexit deal includes an interim solution. This will be for a maximum period of six months.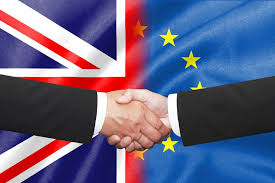 This so-called data bridge will have a time limit imposed upon it. The deal requires the UK to suspend its own data protection rules. The suspension can be lifted once the adequacy decision has been finalised. The deal isn't yet public.
Information Commissioner (ICO)
The UK Information Commissioner Elizabeth Denham warned companies earlier this month to find alternative workarounds in case there wasn't a deal. The interim solution in the Brexit deal also protects companies from legal limbo and possible fines under the EU's strict data privacy rules.
Work on an EU adequacy decision has taken longer than expected. The cause of this in part was a ruling by the European Court of Justice in July (Shrems II). The ruling demands that data protection in third countries must be "essentially equivalent" to that in the bloc. The UK is now a third country. The ruling forced EU data protection regulators to adopt a much tougher approach to data transfers. It is unclear what Boris Johnson's government approach will be. The important part is that the Brexit deal keeps data flowing between the EU bloc and the UK. For businesses, a sigh of relief there is no doubt.
However, the problem of adequacy has not gone away. At the latest, by the end of June, the UK will need an adequacy decision. If the UK does not receive an adequacy decision, UK businesses will need to make arrangements to ensure data continues to flow between the EU and the UK. This is on top of the changes brought in by Brexit.
If you have any questions or need help with these changes, please contact us here or call us on 03333 22 1011.