We're delighted to announce our partnership with Pollard Safety Services to deliver Health and Safety Services to you across the UK.
Health and Safety is a complex field and one that could be keeping you awake at night, but there is no need for it to. At Pollard Safety Services we understand that many businesses struggle to keep up with Health & Safety compliance, assessments and reports, and even to know what they are responsible for. We are here to share our extensive knowledge with you, to help you comply where you need to so you don't need to worry and can relax and get a good night's sleep.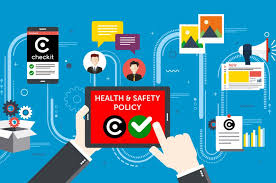 Whatever the size of your enterprise, Pollard Safety Services (PSS) can ensure you have the support for your business and we will work with you to achieve your goals.
At PSS we have proven that the best approach to understanding Health & Safety in businesses such as yours, is to become part of your team. That way, we are not only there to look after your business and staff today, but we are on hand to help ensure that you are planning Health & Safety into company growth, which not only ensures a smooth transition but also makes sure you are always operating within the Law and with the least disruption. We pride ourselves on our long-term relationships with our clients and the way we help them to be efficient, safe and profitable.
Contact us today and find out how we can work together to keep your staff safe and your business Health & Safety compliant.